Tickets are free, but reservations are required
Bringing Music to Life in the Cathedral Square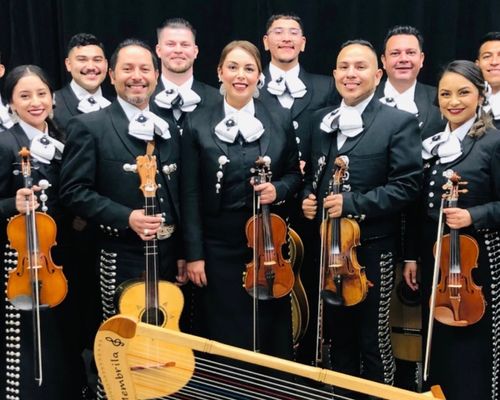 Mariachi Extravaganza
October 24, 2023 at 6:30 pm - Msgr. Carrillo Placita
OPEN AIR PERFORMANCE
With Mariachi Sonido de México
You&I
November 14, 2023 at 6:30 pm - Our Lady's Chapel
These two are exciting their audiences with their charisma and virtuosity. Their programs range from early music performed on period instruments to original popular music arrangements performed at the highest level of artistry.
Christmas at the Cathedral
December 6, 2023 at 6:30 pm - St. Augustine Cathedral
An evening concert of original arrangements of Christmas Music featuring vocal soloists and choirs from parishes in the Diocese of Tucson, accompanied by the Tucson Symphony Orchestra
Jorge Federico Osorio, piano
January 23, 2024 at 6:30 pm - Our Lady's Chapel
Jorge Federico Osorio has been lauded throughout the world for his superb musicianship, powerful technique, vibrant imagination, and deep passion. He is the recipient of several international prizes and awards, including the prestigious Medalla Bellas Artes, the highest honor granted by Mexico's National Institute of Fine Arts.
Osorio has performed with many of the world's leading ensembles, including the symphony orchestras of Atlanta, Chicago, Cincinnati, Dallas, Detroit, Milwaukee, Philadelphia, Pittsburgh, Seattle, and the National Symphony Orchestra of Mexico; the Israel, Warsaw, and Royal Philharmonics; RTÉ National Symphony Orchestra (Dublin), Sinfonica Nazionale della Rai (Torino), São Paulo Symphony Orchestra (OSESP), Moscow State Orchestra, Orchestre Nationale de France, Philharmonia Orchestra, and the Concertgebouw Orchestra.
Canto Latino - Carlos Zapién
February 12, 2024 at 6:30 pm - Cathedral Square Center Main Ballroom
Canto Latino is a rich and divergent collection of performances to showcase Latin musical traditions. Songs ranging from bolero to vals criollo, accompanied by classical guitarists and mariachi make Canto Latino a complete celebration of time-honored dance and song.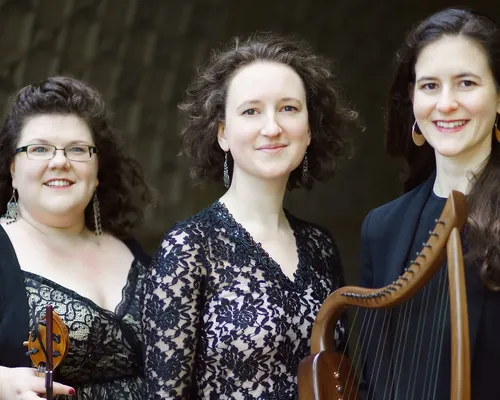 Trobár - medieval ensemble
March 19, 2024 at 6:30 pm - Our Lady's Chapel
Trobár is a small band of voices and instruments dedicated to bringing medieval music to modern audiences. The word trobar comes from Occitan, the language spoken in the middle ages in what is now southern France, and encompasses numerous meanings: to find, to meet, to create, to compose, to invent. This word encapsulates the spirit of discovery and invention that we bring to musical texts of the middle ages